A little fun to kick off the long weekend (at least in the U.S. it's a long weekend!).
Ever wonder what the Galactic Empire's henchmen do for fun? Do they get days off? Do they enjoy hikes? Walks on the beach? Repelling down toilet paper rolls?
The answers to these questions and more can be found here, courtesy of Wild Ammo. Thanks guys, for clearing up so many mysteries. (For more, check out their Flickr set.)
One Blurbarian has also captured these evil clones in various scenarios that fall outside the scope of their normal duties. Check out Greg Easton's Blurb book Adventures in Stormtrooping.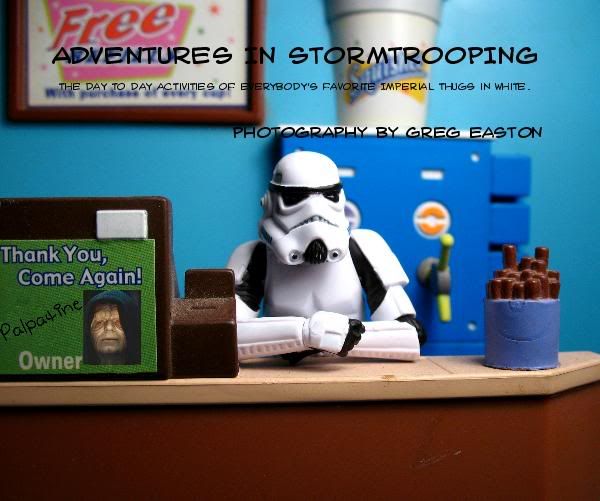 Had your own encounters with the dark side? Feel free to share in the comments.