If you're looking to jumpstart your creativity in 2010, check out this book. Showcasing ideas from artists, designers, developers, and others with just plain amazing minds, "Good Ideas for 2010" is like a multi-vitamin for the imagination.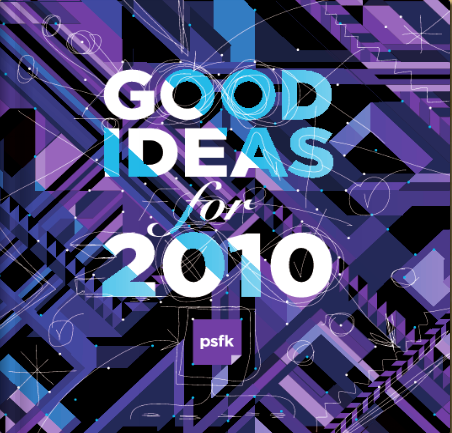 Some of the ideas are way out there. Skipping stones that are encased in gold leaf. A temporary café that serves you only what the previous customer ordered. Music generated by Mexican jumping beans.
But many of the ideas are so smart that you wonder why the world hasn't already caught on. Local currency for use at local businesses. Meat packaging labels that change color as the expiration date nears. Sidewalk and crosswalk lighting powered by the kinetic energy of pedestrians.
Made by pfsk, a New York City-based trends research and innovation company, the book gathers the most intriguing and often challenging ideas that were sent to and posted on the company's website. Take a look. It will definitely help you "observe the ordinary" in new and interesting ways. And, by the way, we're loving all the ideas on toothpaste!