We'd like to post a shout out to Alexander Warnow, a Blurbarian who has been truly sharing the love. Alexander is the creator, instigator, and bookmaker behind the project-turned-collaborative photo book, I Love You Because.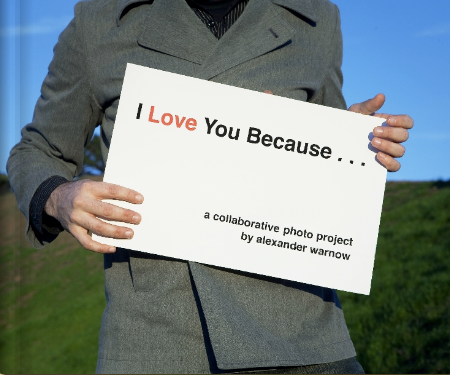 For the complete skinny on the project, take a look at the I love You Because website. In the meantime, here's a quick background… Alexander, a photography and art therapy student, started the project as a way to inspire group creativity, to learn a little more about love, and heck yeah, to spread love. So, he's asked folks to complete the phrase, I love you because… in a photo. The words have to appear, the subject of the message can't.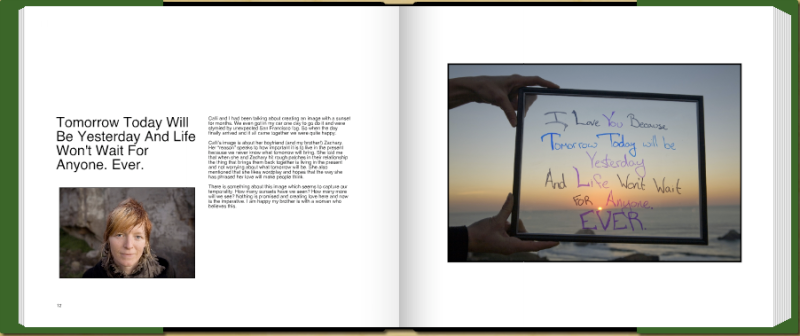 It's worked. The creativity is flowing and tons of people have uploaded photos showing their own unique spin on the phrase. Alexander has taken 33 of the photos, rounded up essays by the photographers, and made a collaborative book. Learn more about the project on the I Love You Because Facebook page, and think about uploading your own photo on the site. After all, love isn't just all about Valentine's Day.