Have you met our most affordable format, Trade Books? They're available in three sizes and four print options: Color and black and white, both with standard and economy print types. An obvious use for this format is to create trade paperbacks of novels or memoirs or other text-heavy content. They seem ideal for manuals or event guides or fundraiser projects, where the content may or may not be visual and may or may not depend on higher print quality.
But this terrific format holds so many more possibilities than meets the eye! Here are 5 great uses that work surprisingly well with Trade Books:
Make a Photo Book
Why put your photos in a Trade Book when there is a Photo Book format? The answer is easy: price. With a Trade Book, your collection of photos and stories will be, on average, 30-40% less than a Photo Book. The savings increase as the book increases in size, because the real difference is the cost per page. A Trade Book page for full standard color is, at time of writing, $0.14, where Photo Book pages range from $0.25-0.40 in an 8×10 Portrait size. If you plan on making more than one copy to give or to sell, this is the way to go.
It seems reasonable to assume that a 40-60% drop in cost per page would be the equivalent drop in print quality. The secret about Trade Books is how far this is from the truth. Trade Books can print as well as Photo Books—the most noticeable difference is in the heft of the paper. Standard Color Printing in Trade Books has sharp edges, rich blacks, vibrant colors, and a wide range of mid-tones just like the Photo Book format. You have to see it to believe it!

Make a Notebook or Journal
The soft matte paper type of a Trade Book is ideal for making your own mark. Whether it's within the Blurb layout tool BookWright or you've fashioned your own college-ruled scheme in InDesign, you can fill the inexpensive pages of a custom notebook or journal with lines or a grid, intersperse some inspiring photos and quotes et Voila! You have your own, personalized space to fill as you go. Choose a hardcover with ImageWrap for an upgrade, or make them softcover for something light and portable.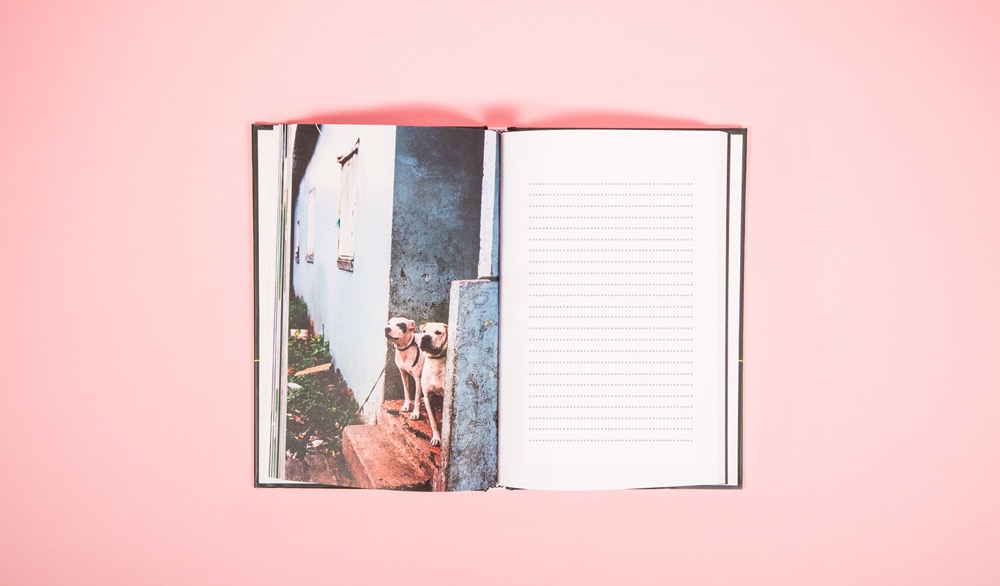 Release multiple editions of your Novel or Non-Fiction Book
Trade Books come in two bookshelf-ready sizes, softcover and hardcover, which has a dust jacket option. When a traditionally published book is released, it may come in a hardcover, dust-jacket version, and a paperback. When you finish your project, you can make both editions available at different price points, knowing that your book will fit in well with the other bookstore books on a shelf. Stagger the release of different editions, and you've got double the promotion opportunity for the same work, just like a traditional publisher.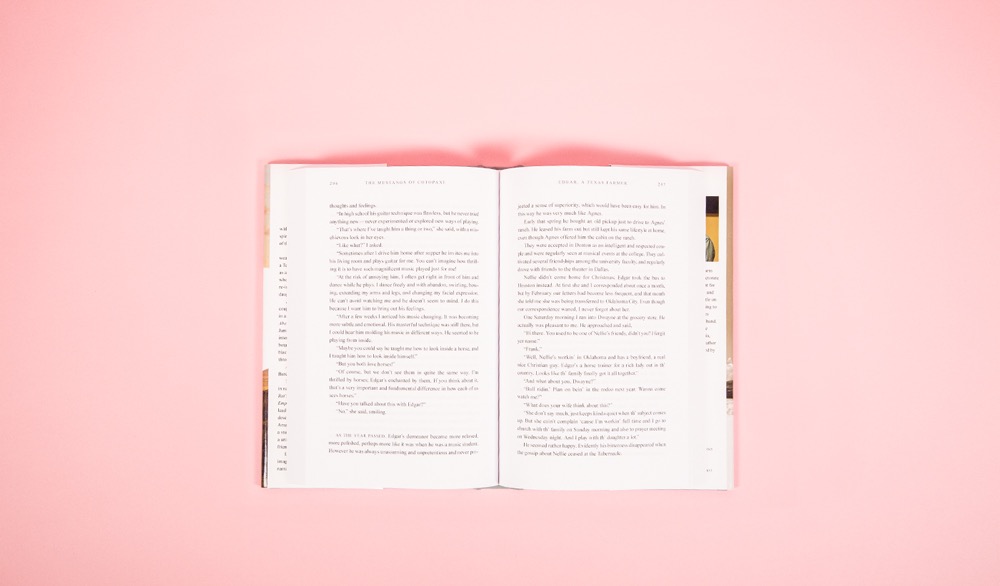 Create a high-end Magazine
The 8×10 format with a softcover and low cost per page is ideal for serial content with a higher page count. The rich standard color printing will make text and images pop, while the lighter, matte paper used for pages is on trend with magazines like Cereal, Kinfolk, and Darling Magazines. Whether your series is two issues or twenty, your "magazine" will stand out with its heft and luxury feel.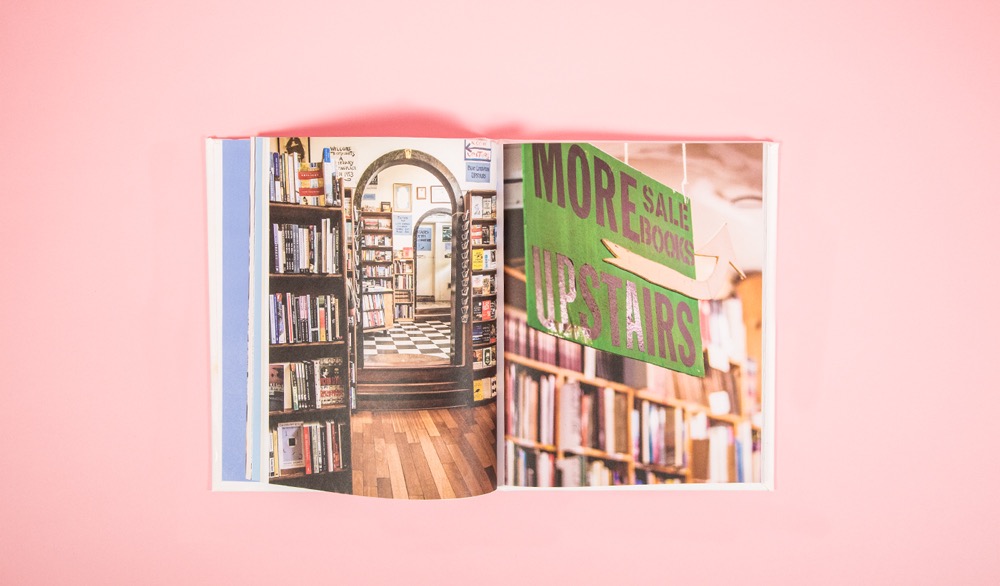 Set-up nation-wide distribution
The Trade Book format is ready-made for sales and distribution. It automatically comes with an ISBN (publication serial number) and barcode on the back, which are required by distributers and retailers to sell your book. Authors can sell and distribute their Trade Books with Blurb, (which provides a personal storefront for your work and has no markup), but they can also make their book available for order with national book purveyors like Amazon and Barnes and Noble through the Ingram distribution program. While distribution through Ingram does have markup and fees associated with it, it offers by far the widest reach for your book. Only Trade Books are eligible for this kind of distribution.
You can create a Trade Book with most of Blurb's creation and layout tools, including BookWright, the plugin for Adobe InDesign, and the PDF Uploader. Use your imagination and put this versatile format to work. Once you see how beautiful both the printing and the price are, you'll have a hard time resisting all this format has to offer.
Have a great use for the Trade Book format? Share it in the comments below!